Where To Buy Stainless Steel Cookware?
Stainless Steel Cookware Manufacturer
Stainless steel cookware has become a common cooking tool in life. Because of its beauty, durability and health, it is loved by families. Do you also want to own a stainless steel cooker?
If you are familiar with stainless steel cookers, you can easily purchase appropriate pots and pans. If you are not familiar with stainless steel cookers, you'd better seek professional help. The manufacturer can enlighten you what is best for your needs and how to purchase.
When you decide to purchase a stainless steel cooker that suits your needs, where do you start looking?
Shop
There may be one near you. If it has been established, you will find the necessary cookware. The convenience of stores makes them the first choice for many people. Although they may have the most common cookware, they may not have everything. There, it is still worth visiting the shop near you; It may be just what you need, which can save you time.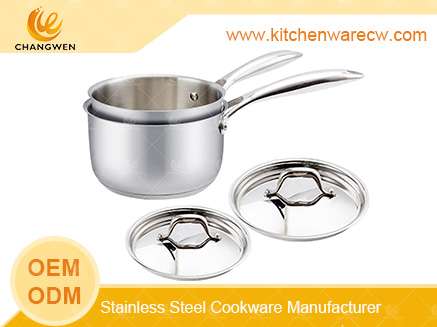 Manufactor
Another option for purchasing cookware is to provide them directly to the manufacturer. The advantage of this is that you can find everything you need under one roof. With an excellent manufacturing company, you don't have to move from one place to another to try to find everything you need. Most manufacturers provide wholesale or private brand retail business,.
On-line
Online business continues to flourish; Therefore, most companies have strong online businesses that can provide customers with simplified and convenient experiences when they are looking for what they need. You can choose to search online when buying cookware. You can interact directly and easily with dealers and manufacturers before deciding where to place your order. The advantage of online purchase is that you will be exposed to various products and services, which can be converted into good prices, some of which can be discounted to bring you advantages. Taking the time to find the best price from reliable sources can greatly save your money and enjoy excellent product quality.
If you decide to purchase online, please remember to ask about transportation or delivery services so that you can know exactly how convenient and suitable they are for drinking utensils. Choosing dealers and manufacturers near you can provide more convenience, because they can quickly deliver the products you need. But even for long-distance transportation, there is always a way to ensure that the products arrive in your hands on time. Weigh your purchase options and take into account your demand for drinking utensils, you will get a good experience in the whole process
Precautions during purchase
1.Which is the best material choice for stainless steel pot
The stainless steel cooker is a single-layer plate like an iron pot. It is made of SUS304 alloy (06Cr18Ni10, 18-8, 18-10) with a thickness of about 1.0mm. This type of stainless steel pan is more suitable for use as a cooking pot, soup pot, steam pot, milk pot, etc., but if you use it as a frying pan, you need to choose a three layer composite bottom. The composite stainless steel pan has better thermal conductivity.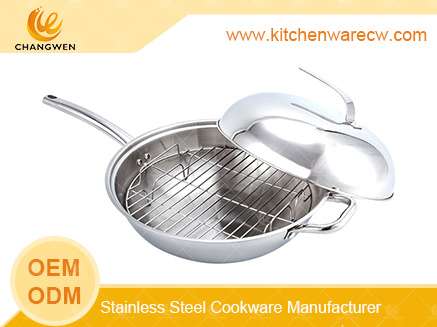 2.Single pot or suit
Families will cook different sizes and different ways of operation, because they need different cooking utensils to make different foods. You can choose a single pot or three piece set, five piece set and other different cooking utensils according to your needs.
Summary
For more information about Where To Buy Stainless Steel Cookware, you can visit Changwen https://www.kitchenwarecw.com/product/china-supplier-wholesale-kitchen-cooking-pot-cook-ware-set-stainless-steel-cw-s0023/ to learn more.