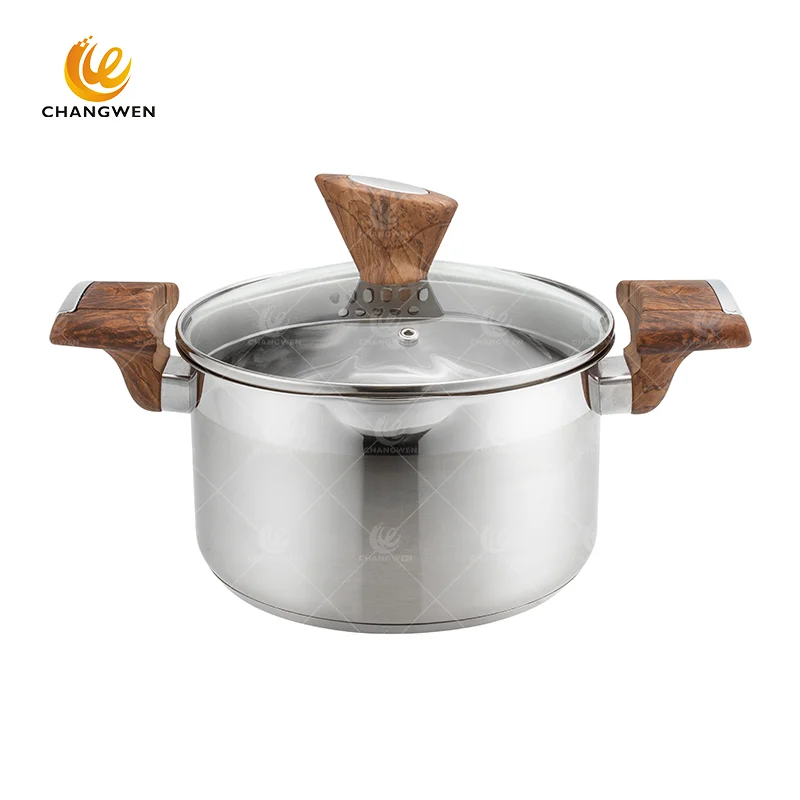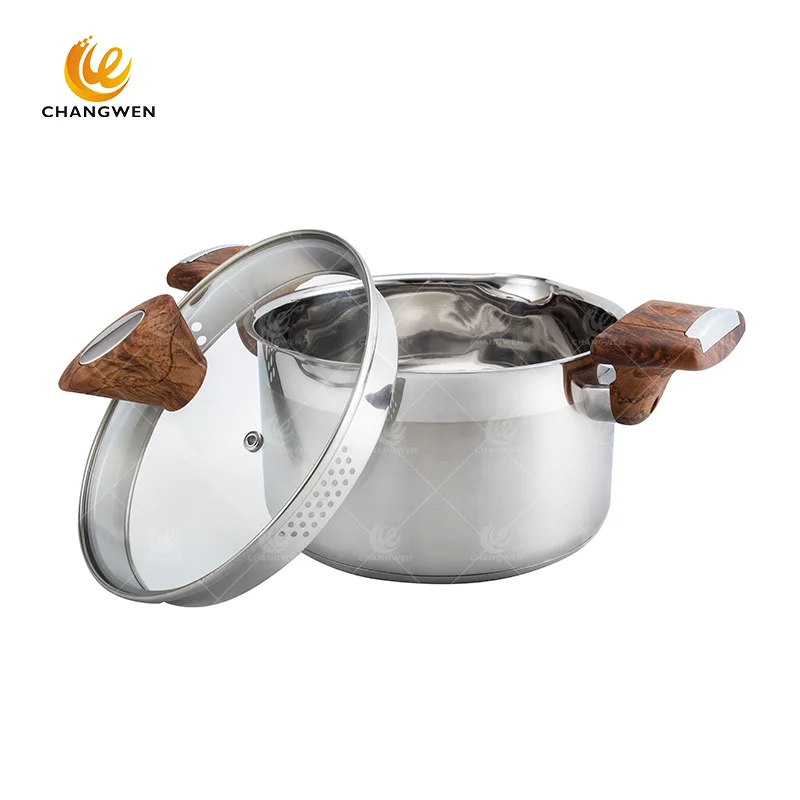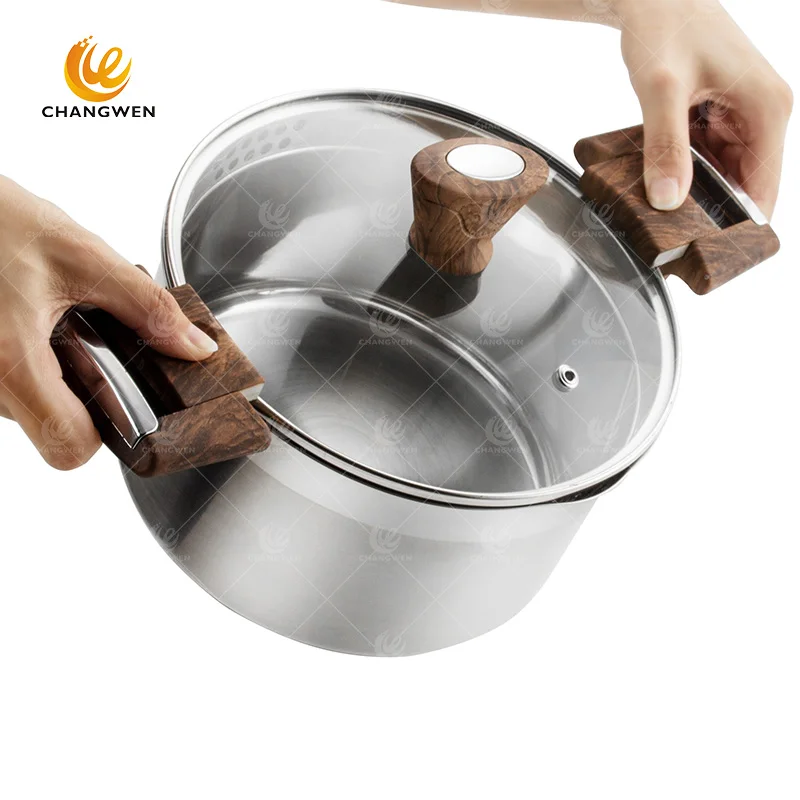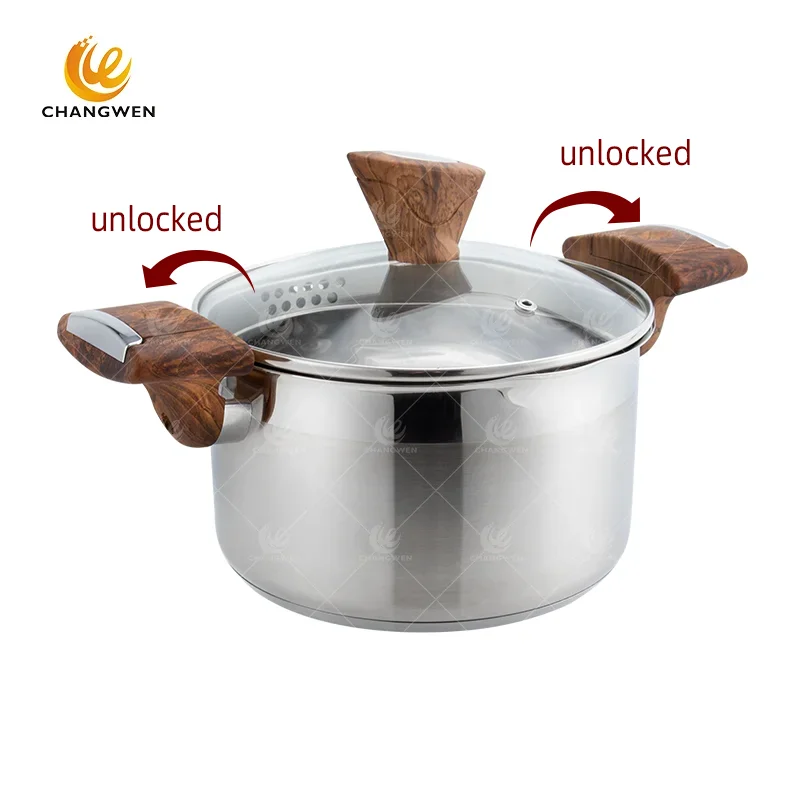 Stainless steel Cookware with lockable wood handle CW-23008081
Diameter:6.3/7.1/7.9/9.4inches
---
Description
Stainless Steel Casserole

SS304

0.5mm

16/18/20/24

Stainless Steel/Glass

Wood handle and knob

Welcome to contact us, and you will receive a prompt reply

Pros of Stainless Steel Cookware

· Durable, non-corrosive, not reactive, long-lasting
· Perfect for acidic foods and sauces
· Non-reactive, maintaining flavors from one dish to the next
· Very hygienic – doesn't trap foods or bacteria
· Various metal coatings available to improve performance

Within 60 days since deposit received.

Inspection based on AQL 2.5/4.0.
A removable wooden block on the handle locks the lid securely. Even if the pot is turned upside down, the lid will not fall off, which effectively prevents food waste from being dropped.
Pouring spout and draining lid for easy draining.Quick, convenient and labor-saving way of pouring water, just tilt the body of the pot to quickly drain water, helping your kitchen to a higher level.